Phonetic Alphabet Trainer
Learn the Alphabet of the Military and Hamradio with ease
different exercises - including voice Output
Main Menu
Select one of the different Exercises to learn and improve your current skill.
The Skillbar shows you how your learning progress is so far.
Learn the Alphabet
Take a look at the Phonetic Alphabet to learn the translations. You can also listen on how the word are spoken.
Random String Training
Translate generated random Strings to the Phonetic Alphabet to memorize the Words.
Hamradio Training
Listen to a Random generated Hamradio Callsign spoken in the Phonetic Alphabet and translate it to the correct Callsign.
Multi language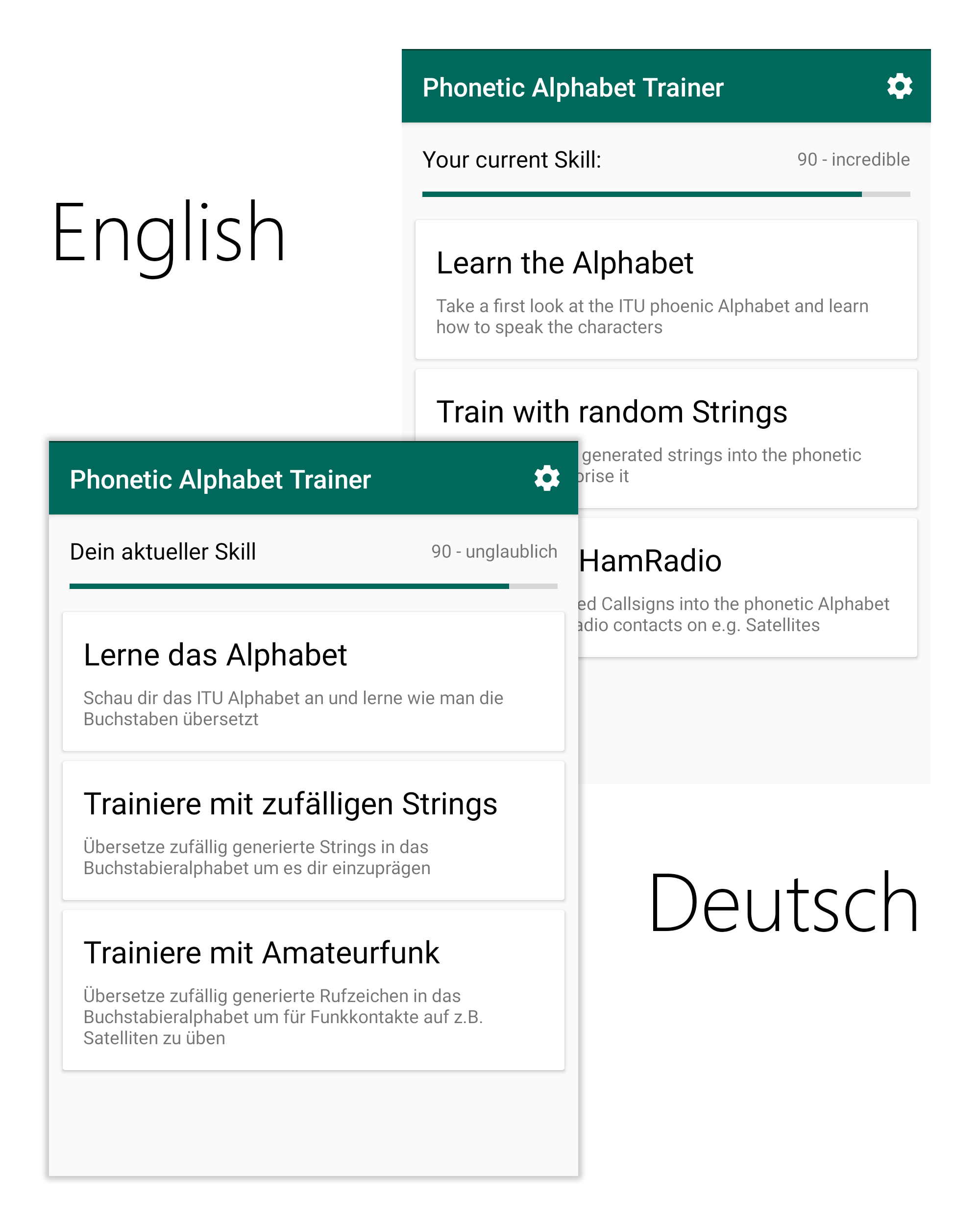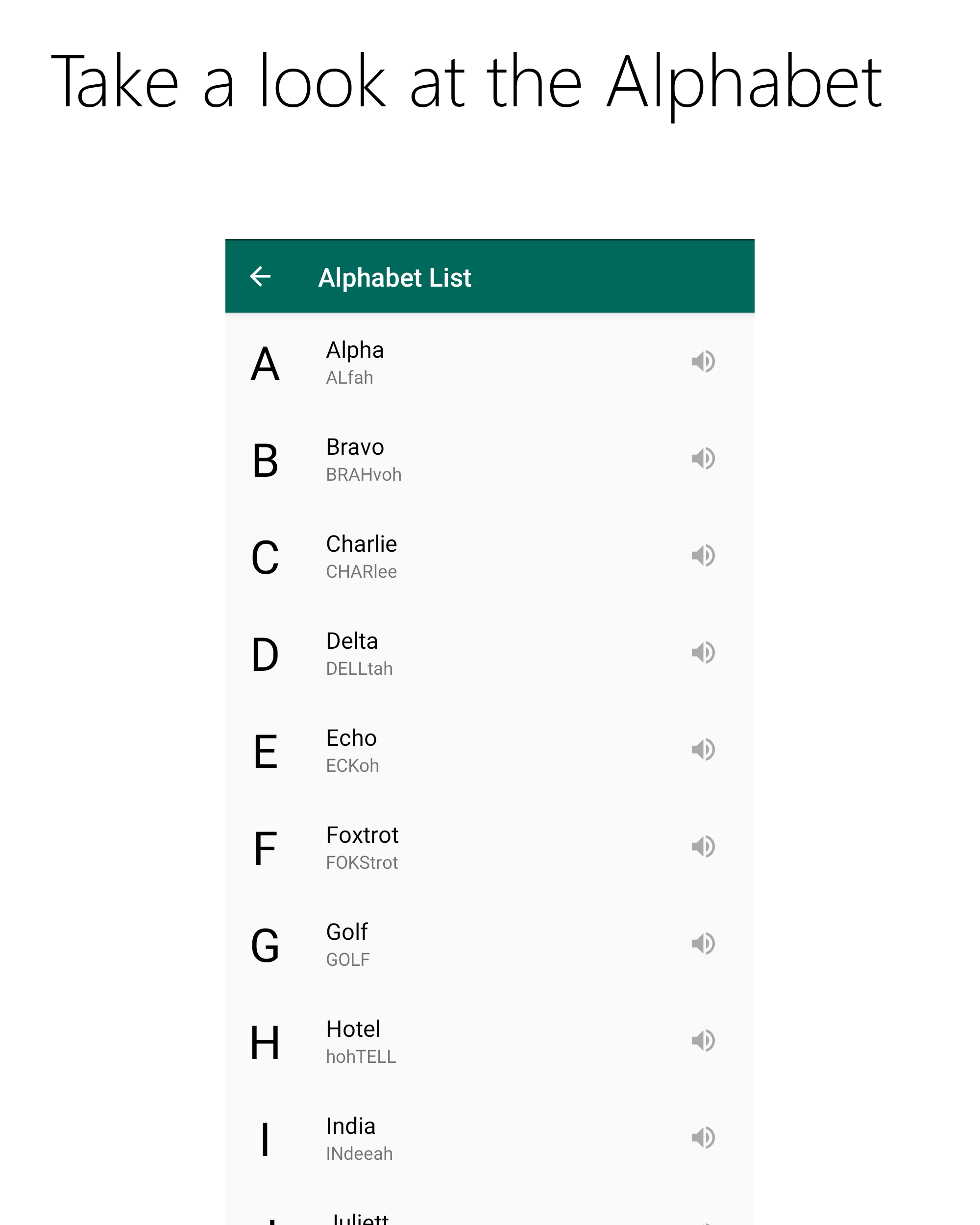 The Alphabet List
Take a look at the Phontic Alphabet and learn the basics.
Phontic Alphabet translations
read how to spell it
Hear how to speak the words
Random String Training
Let the App generate random strings that you then have to translate into the phonetic alphabet. With that you will memorize the Alphabet and learn how to correctly write the words. If you translate Five in a row correctly the String will get one Character longer.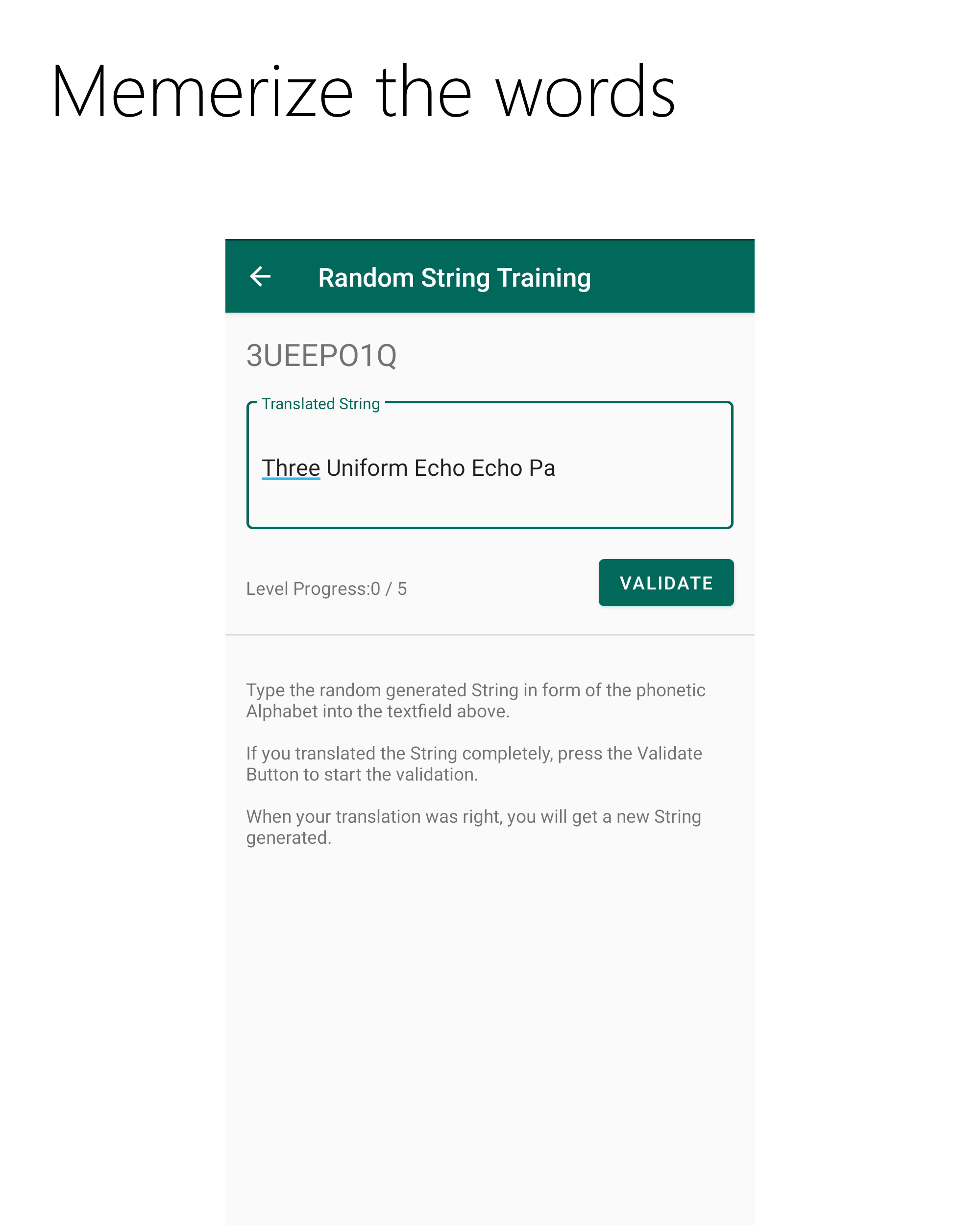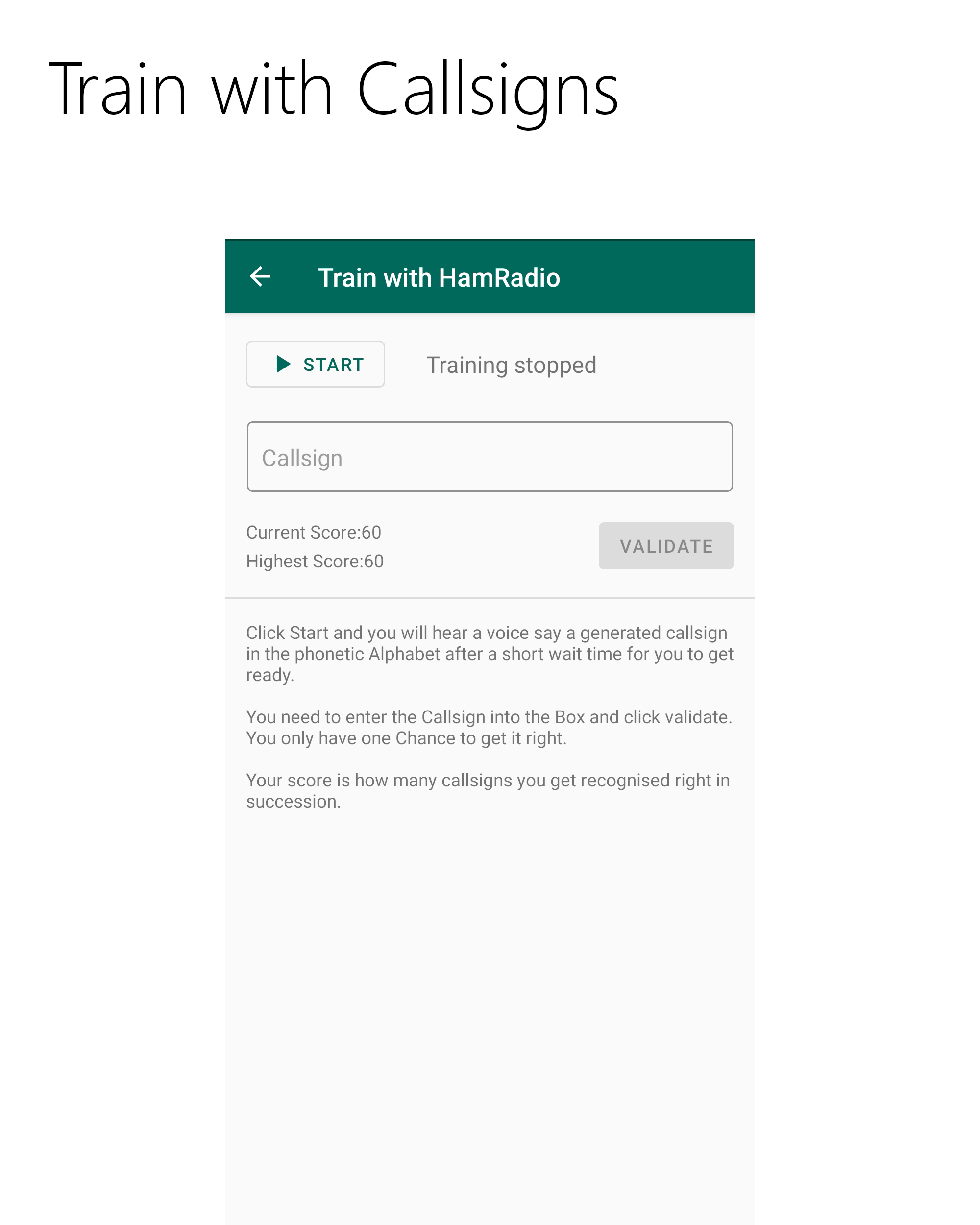 Hamradio Callsign Training
Let the App generate random Callsings
It will speak a Callsign out loud in the Phonetic Alphabet
write down the correct Callsign
Your score is how many you get right in a row
Download the Phonetic Alphabet Trainer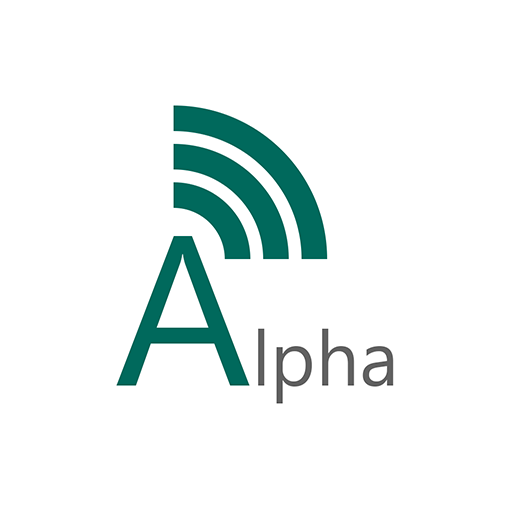 Now on GooglePlay!
The Phonetic Alphabet Trainer App can be bought / downloaded now from GooglePlay on any Android Device.
To GooglePlay