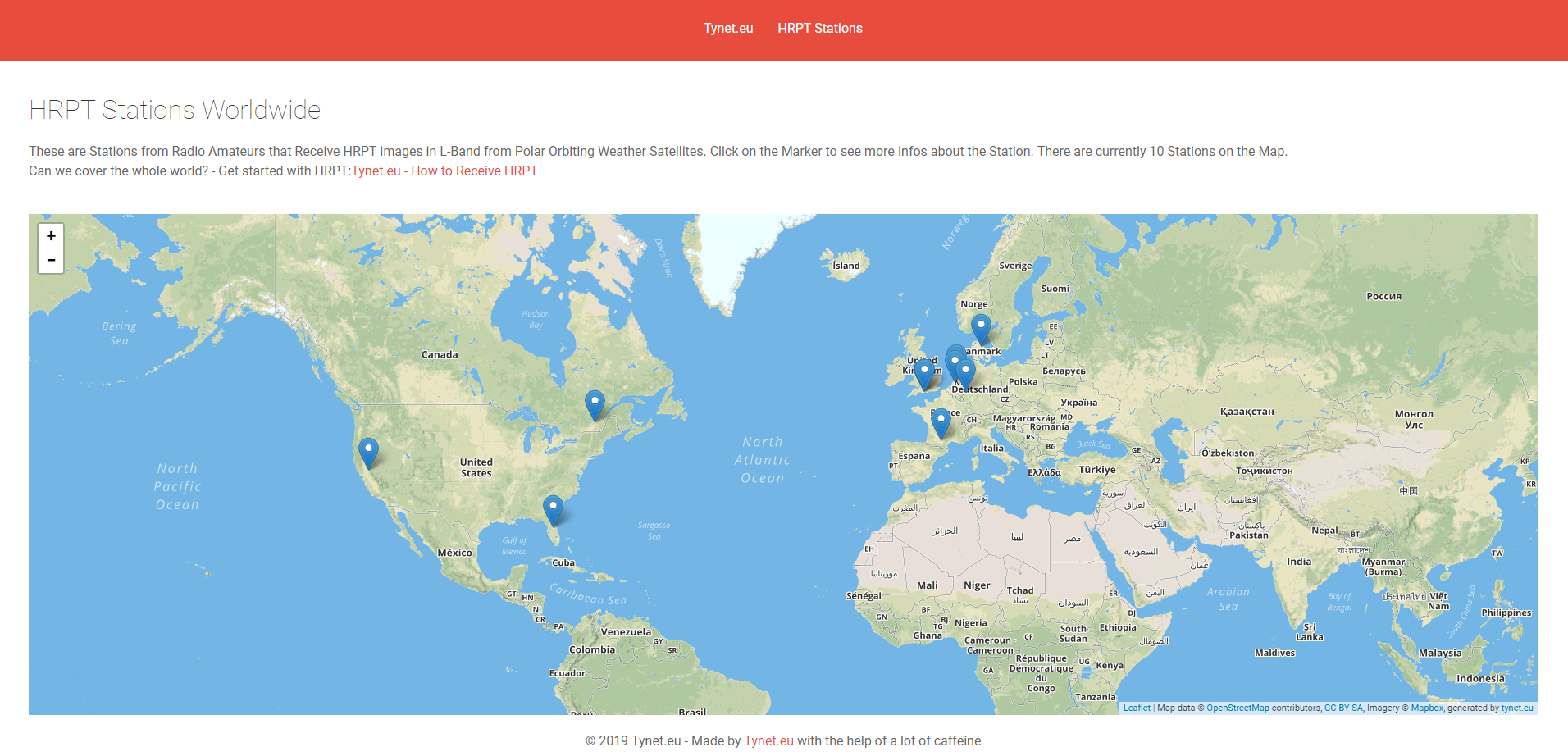 HRPT Station Map
Hello everyone,
since this week there now is a Map of HRPT Stations from Radio Amateurs around the World. The big goal for us is to see if it would be possible to cover the whole globe in some way.
Link to the Map: HRPT Map
You can zoom into the Map to see a more accurate position of the Station. If you want to get more detailed information about it, just click onto the marker. We also linked to the Twitter Account (or something similar) of the Station Operator.
How to get on the Map?
You Receive HRPT Images and want to be added to the Map? Just send us an Email to support@tynet.eu with the following Information:
Station Maidenhead locator (e.g. JO30AA)
Name
Hamradio Callsign (if you have one)
Antenna Type, Size etc.
Antenna Position (e.g. Roof, Garden)
Tracking System (e.g. Rotor model or Handtracking)
Receiver (e.g. RSP1A SDR)
LNA (e.g. Sawbird GOES+)
Software (e.g. xHRPT)