A Simple GnuRadio HRPT Decoder
A Free HRPT Decoder, that is based on the gr-noaa usrp example,
for anyone that wants to get started with weather images on L-Band
You only need to install GnuRadio Companion, including gr-noaa, and start the Flowgraph you downloaded.
Or use one of Peter Koistra's decoder scripts he gave me to publish.
They are a bit better optimised as well, so give them a try

Peter's Decoders
Simple Interface based on QT
The old an depricated WX Gui was repalced by the universal QT library.
You are able to use it on Linux, Windows and Mac without Problems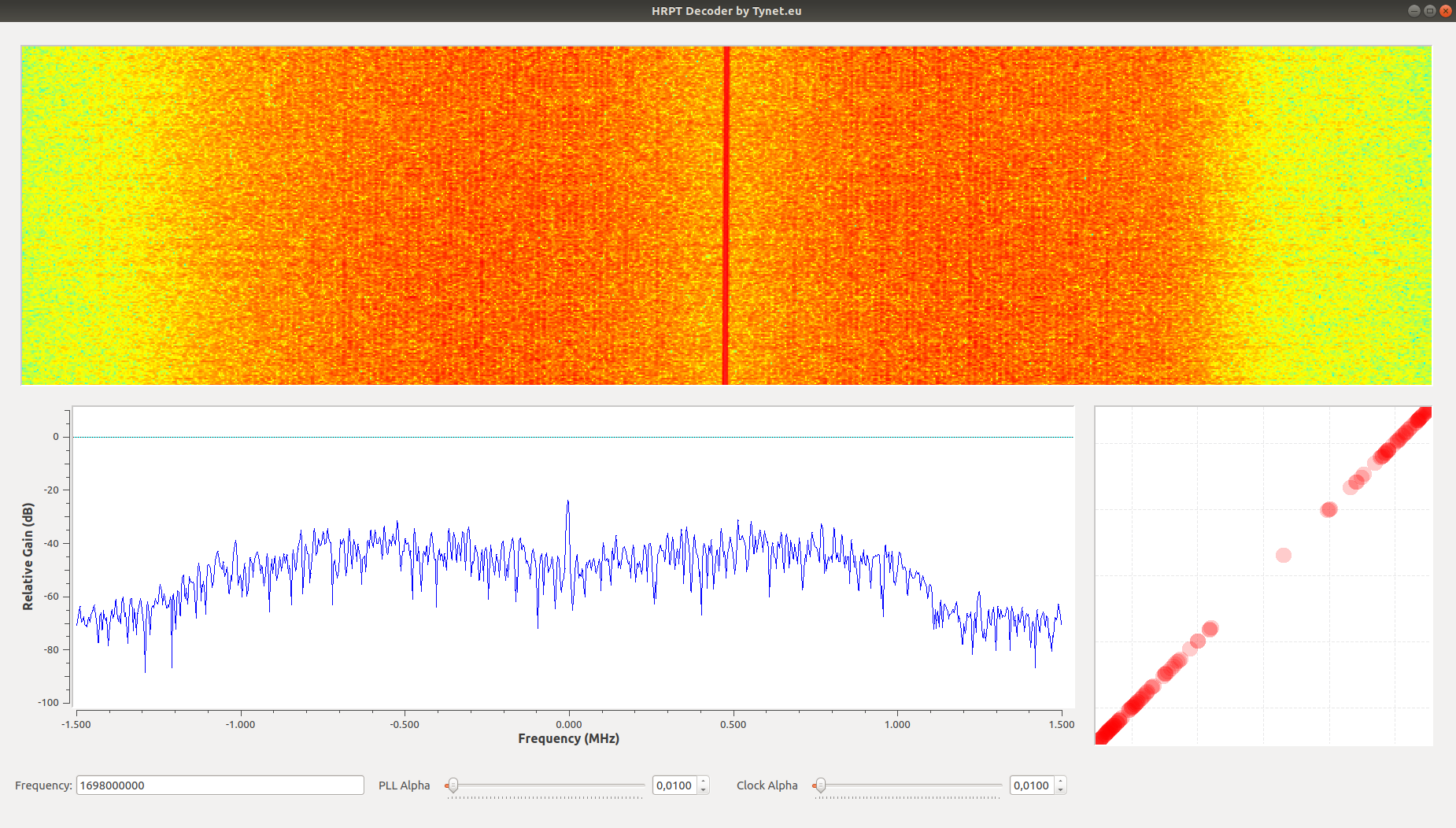 Awesome Images from Space for Free
If your Signal is strong enough,
you can get some really great looking images from the Satellites NOAA18 and NOAA19.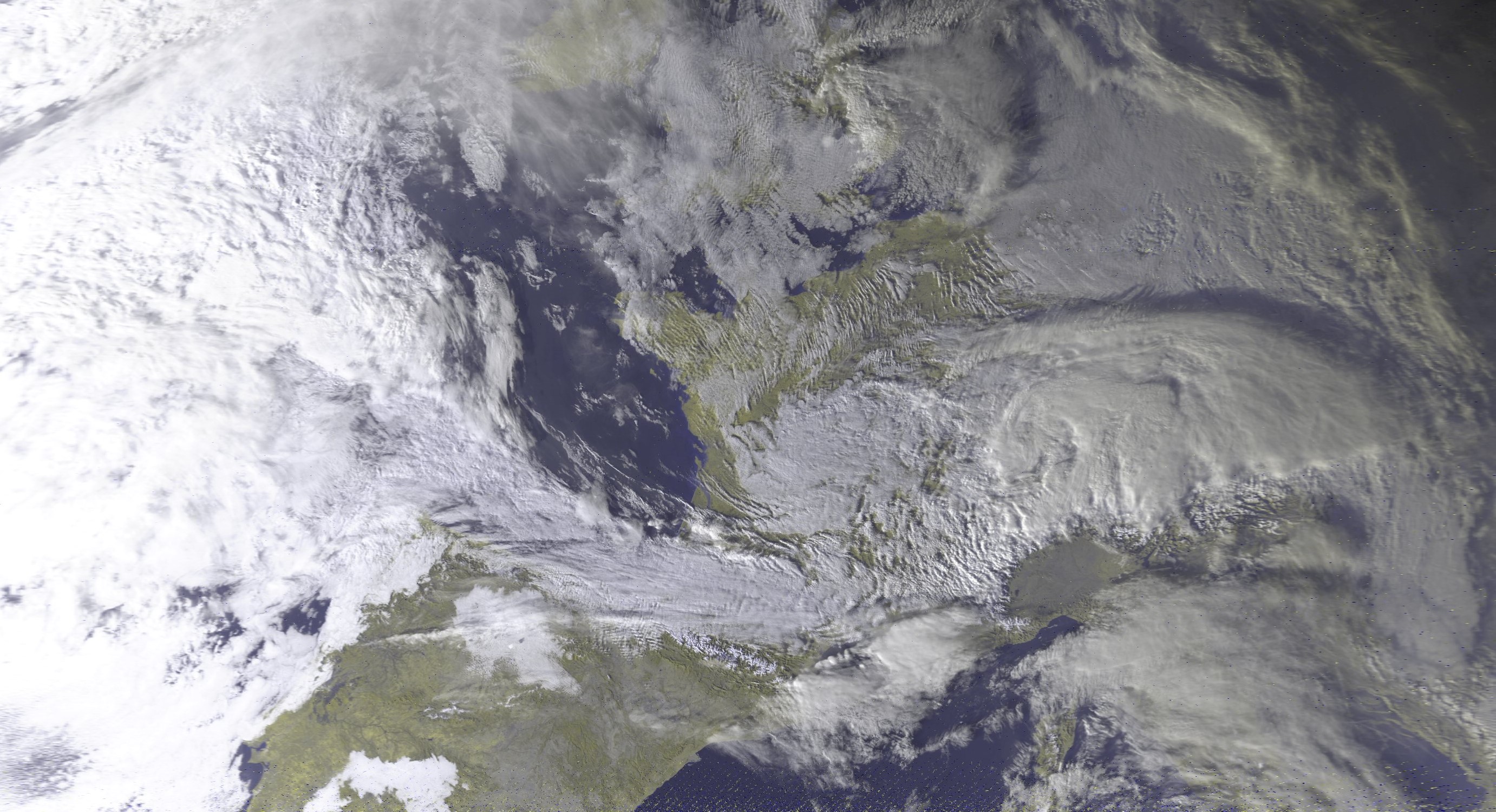 NOAA19 over Europe in January of 2018
How to use the Decoder
The Video below shows you how you can create an image with the decoder out of an IQ file you recorded
Tipp: Packets that have no noise in it are marked as 167 in the terminal.
Download
HRPT File decoder
You can use a wav file as the signal source, that will be played back and decoded. The SDR# 16bit PCM as well as the wav64 (up to 4Gb per file) from the Baseband recorder plugin work fine.

Of course you can also use the Output of an wav sink in GnuRadio .
Download
HRPT Reader
This Software is developed by David Taylor and can create beautiful images out of the decoded data.

Just Download it from the Website linked below and install it.
Satsignal.eu